It is no secret that tiles are the most popular choice for bathrooms walls and floors due to their superior hygienic and water resistant solutions in comparison to other options such as wallpaper, carpets and most paints. If you are thinking that the time to renovate your bathroom has arrived there are a few factors you should consider when choosing the perfect tiles.
The Tile's Quality
Whether you are going for a classy and sophisticated space or a fun and vibrant one you should be aware of the importance of a tile's water absorption capacity. You want your tiles to absorb as little water as possible because this will make them more durable and less susceptible to staining.
There are different absorption rates. Non-vitreous tiles are the ones with the highest water absorption rate, thus they shouldn't be used in any damp environments, such as a bathroom.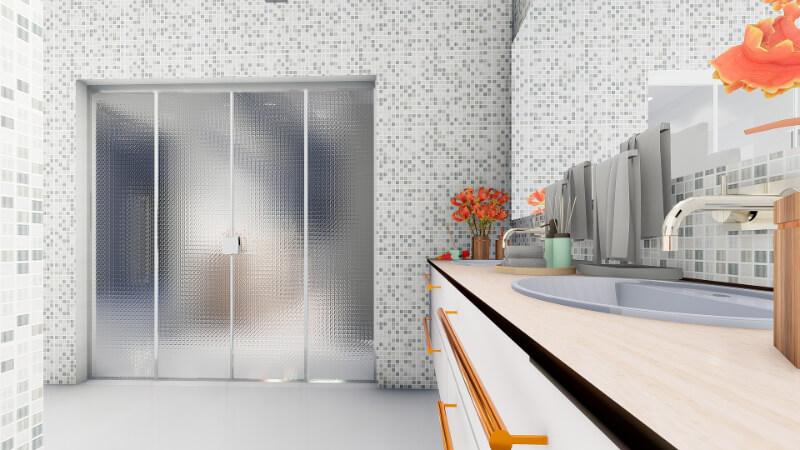 Which Tiles Have A Low Water Absorption Rate?
The four most common water resisting tiles you can choose from are porcelain, ceramic, natural stone, and vinyl.
Porcelain: these tiles are characterised by their durability. They are highly resistant to wear and aren't hard to maintain. They frequently come pre-sealed but occasionally you may find some that will need sealant. Porcelain is ideal for bathrooms since it is fired at a much higher temperature than ceramic which makes it far harder and less prompt to chipping.
Ceramic: this can be glazed or unglazed. In general, glazed ceramic will be the right choice for you if you want a low-maintenance, hassle-free floor.
Natural Stone:

it can be argued that natural stone tiles are a personal style choice. If you are looking for every piece to be unique then a natural stone is the one for you. Plus they are natural, nonpolluting, eco-friendly pieces. However, they do need sealant which represents an added cost.

Vinyl:

If you have children, click-locking vinyl flooring can also be a good choice. It is 100% waterproof it looks beautiful and is extremely practical for children's bathrooms where large amounts of water are expected. There are also surprisingly realistic stone and wood effects available.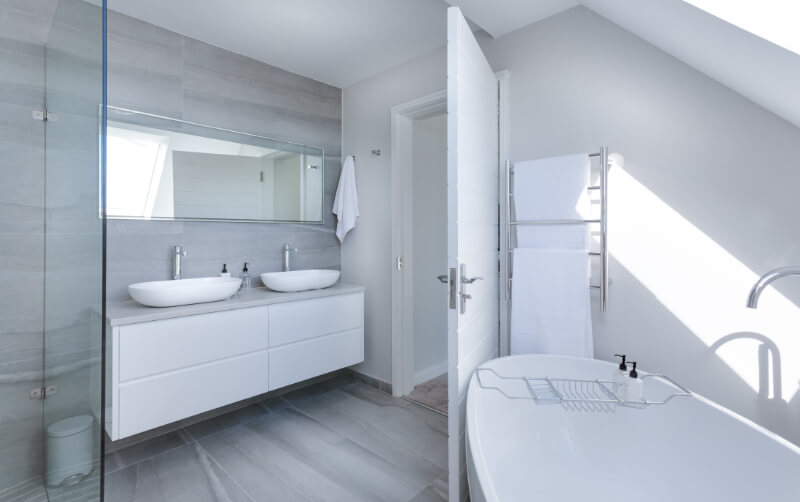 The Right Size And Colour Of Tiles Can Make A Bathroom Look Bigger
Tiles come in a wide variety of colours, sizes and shapes, from square and rectangular to octagonal and hexagonal which makes it a difficult task to choose the ideal ones. Depending on your end-goal, light coloured tiles have been found to make spaces bigger while darker colours will make your bathroom feel cosier. If you have a small bathroom, you may also be better off going for small to medium sized tiles since big tiles will create the optical illusion of a smaller space. Bear in mind that this is also true for the use of several different colours and sizes in one bathroom. The busier it is the more compact it will look, which is why it is recommended the use of no more than two different styles in one wall, three if we take into account the floor tiles.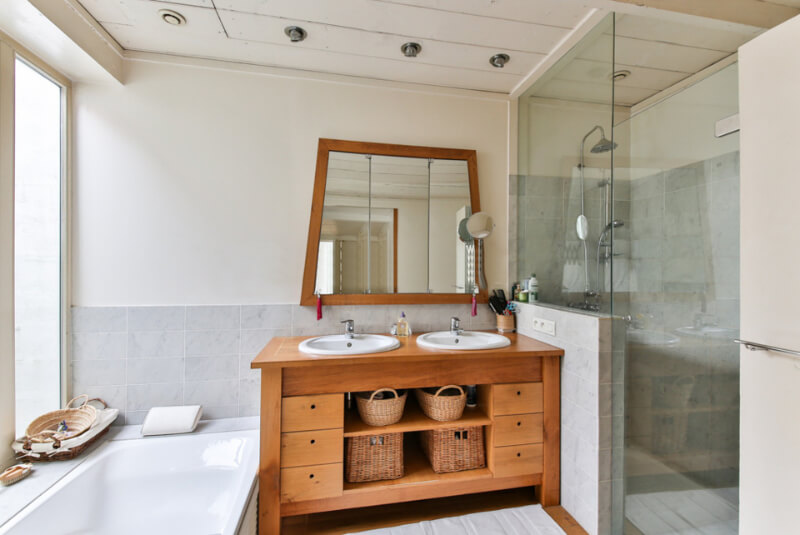 The Country Ceramics and Bathroom team is extensively qualified in the supply and fit of a wide range of floor and wall tiles and can give you advice on your best options while enabling you to get creative and incorporating your ideas into the design of your perfect bathroom. Check out our range of tiles or get in touch to visit our showroom in Lutterworth.
---
Posted in News, Tiles & Flooring