If you are thinking about fitting a wet room to add a touch of style to your bathroom and indulge your trendy side, you have come to the right place. At Country Ceramics & Bathrooms we have answered some of our client's most frequent questions and dispelled some common myths about wet rooms to help you decide if they are right for you.
What is a wet room?
Wet rooms are showers that have been fitted to level with the rest of the bathroom. They are sealed with a waterproof membrane and the floor is adjusted so that it slopes very slightly in the direction of the drainage point. They have become incredibly popular in past years for their minimalistic and stylish appearance.
What are the benefits of having a wet room?
Getting past the fact that they look undeniably stunning, they can also increase the saleability of your property as they are in high demand. Their compact design offers exceptional flexibility, so whether you have a small or a larger bathroom they can be tailored to fit any space.
Furthermore, wet rooms are much easier to clean than showers which means less time scrubbing, more time for you.
Can wet rooms be installed upstairs?
Absolutely. If it is possible in hotels with several floors why wouldn't it be possible in your home? Wet rooms can be installed anywhere throughout a house, that is of course if using appropriate waterproofing systems and effective drainage.
On which flooring can wet rooms be fitted?
Wet rooms can be installed seamlessly into any bathroom floor types. Timber and concrete flooring are the two main types that can make your wet room installation hassle-free.
Which tiles are most suitable for a wet room?
Most tiles including porcelain, ceramic and natural stone are suitable for a wet room. This gives you the freedom to choose the one that best suits your ideal bathroom. If you'd like to learn more about the type of tiles that can be used check out our previous blog post.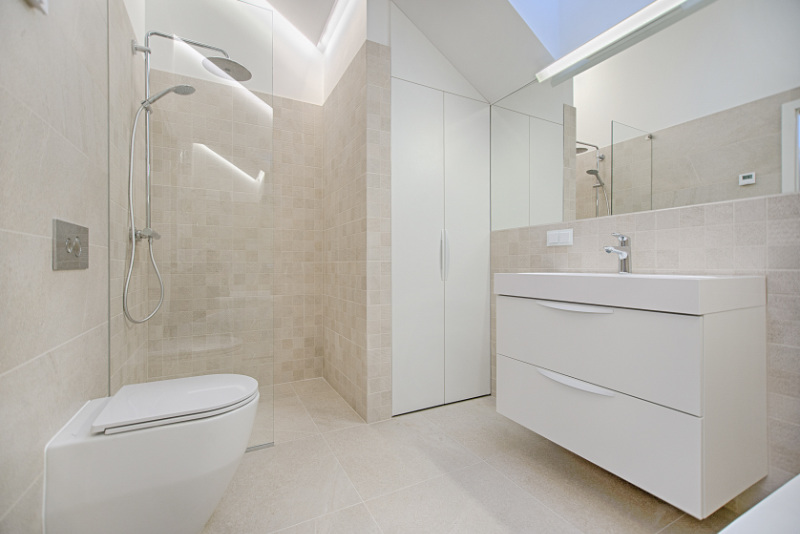 Do You Have Any Other Questions?
We are a team of specialist bathroom and wet room fitters who have been delivering exceptional projects since 2005. If your question hasn't been answered, please feel free to get in touch with our bathroom specialists. You can call us on 01455 556155 or send us a message via our online contact form.
---
Posted in News, Wet Rooms